Stonemasonry Repairs & New Stonework
Oliver Gill, stonemason, will survey and quote for repairs required to existing stonework, and also to any new stone projects you may be considering.
Typical Work Undertaken Includes:
Working & fixing structural and ornamental stonework.
Working and fixing formal front steps, setting out & laying stone flooring in/outdoors.
Cosmetic repairs to stonework; stone in-plant, stone render & mortar joints.
Stone sculpture repair.
Typical building types are private houses, ecclesiastical & other public buildings.
The photographs in the projects section give a good insight into the variety of stonemasonry work undertaken.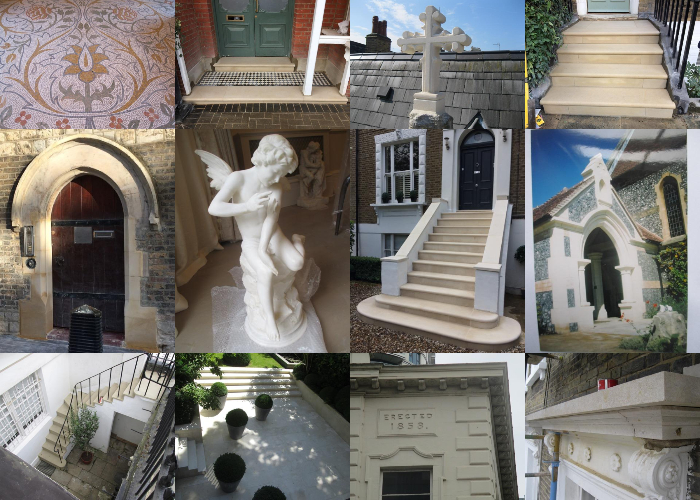 Contact Details
Oliver Gill (Stonemason)
107c Blenheim Crescent
,
Kensington
,
London
,
W11 2EQ
,
England
Tel:
0207 2217674
Mobile:
07826 655787
Email:
info@stonemasonryrepairs.co.uk